Address: 286 Binh Loi, ward 13, Binh Thanh district, HCM city, Vietnam
Phone: (+84) 28 3553 3241 - Fax: (+84) 28 3553 3251
Email: salegroup@luoicongtrinh.com
Branch: Floor

 M3, CT1 building, Sudico-Me Tri area, My Dinh, Ha Noi, Vietnam


Phone: (+84) 24 3785 8108 - Fax: (+84) 24 3785 8109
Factory: 58/6D Hamlet 1, Nhi Binh village, Hoc Mon district, HCM city, Vietnam





Welcome! 

We have many years of experience in producing construction grids, covering nets, safety nets, golf nets, mesh used in aquaculture, bird trapping net, stair safety net,... with modern weaving and using machinery, we have always committed links to customers with high-quality products with competitive prices.

In addition, Luoi Cong Trinh Co., Ltd also provides golf equipment, design golf course construction, indoor golf practice room, 3D golf practice room, football field, sports ground, supply, and examination artificial grass, ...

The trust of customers is the pride of our company!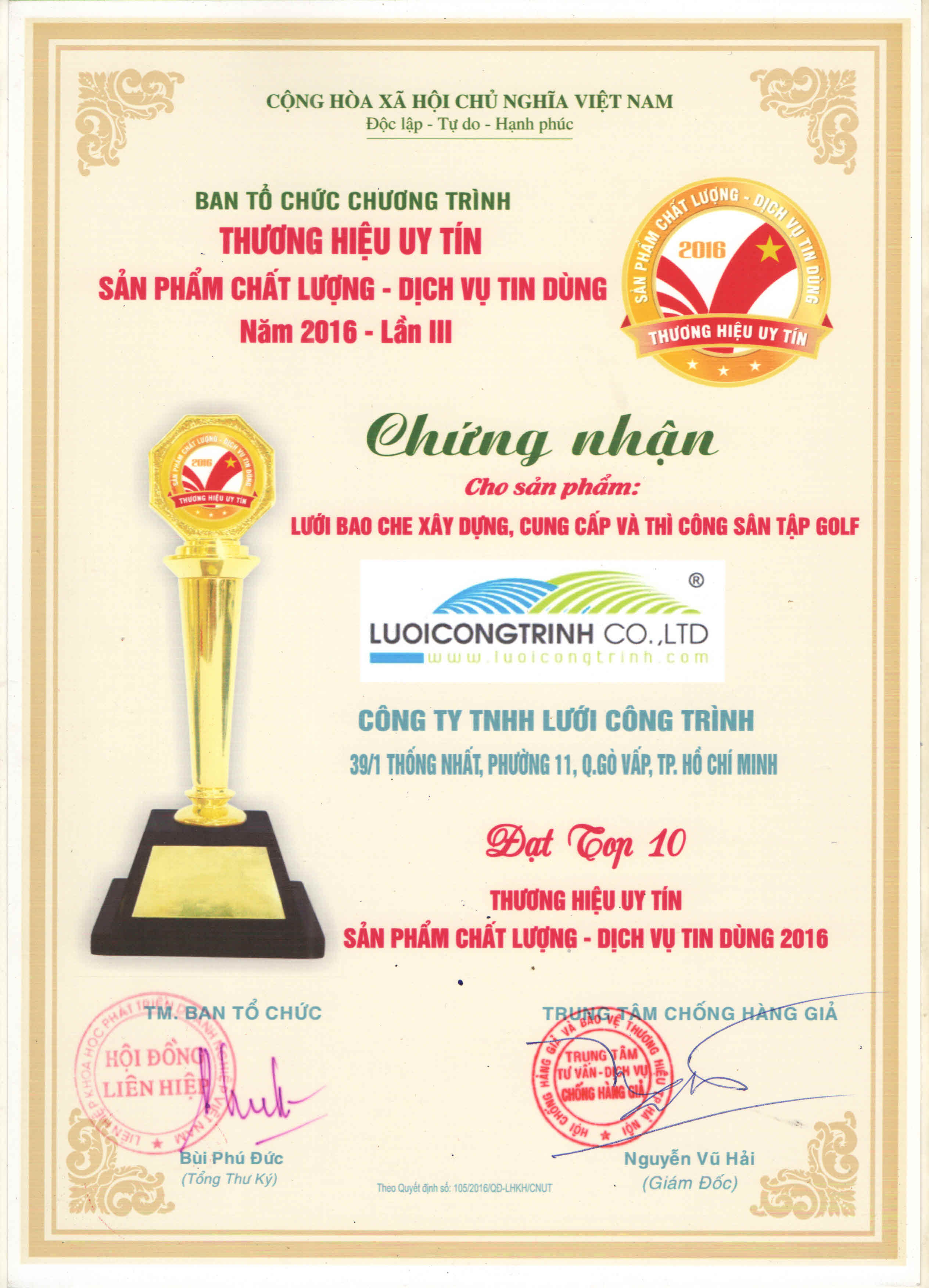 Respect!